Dumpster Rentals
in Valdosta, GA Serving South Georgia
Valdosta Dumpster Rental: Your Reliable Solution for Waste Disposal
Are you in need of an affordable and reliable dumpster rental in Valdosta, GA? Look no further than YellaBird Dumpster Rentals and Junk Removal. We understand the importance of proper waste disposal for both residential and commercial projects. Whether you're renovating your home, cleaning out your garage, or managing a construction site, our dumpster rental services are here to meet your needs.
City Regulations for Dumpster Rental in Valdosta
When renting a dumpster in Valdosta, it's essential to be aware of the city regulations to ensure a smooth and hassle-free experience. Most cities have specific guidelines regarding dumpster placement and usage. In Valdosta, you need to keep the dumpster entirely on your own property during the rental period. However, if you require placing the dumpster on the street, you may need to obtain a permit from the appropriate building permit office. To avoid any legal complications, it's crucial to check with your local sanitation services department for specific regulations.
Dumpster Sizes Explained
When it comes to choosing the right dumpster size for your project in Valdosta, it's essential to consider the amount of debris you'll be disposing of.
15 Yard Dumpster Rental: This size is ideal for small clean-up projects such as garage cleanouts, attic decluttering, or yard waste removal. It holds approximately 4 pick-up truck loads of debris.
Choosing the right dumpster size is crucial to avoid overpaying for unused space or running out of capacity. Our team at YellaBird Dumpster Rentals is always ready to assist you in determining the appropriate size for your specific project. We take into account the scope of work, the type of debris, and the duration of your project to ensure you have the most cost-effective solution.
Affordable Dumpster Rental: Is It Worth It?
Cost is a significant factor to consider when renting a dumpster in Valdosta. While it's tempting to opt for the cheapest rental option, it's crucial to evaluate the overall value and potential consequences. Some companies may offer lower prices, but this can come at a cost in terms of service quality and reliability.
At YellaBird Dumpster Rentals, we offer competitive and affordable rates without compromising on the quality of our service. We believe in providing value to our customers by offering transparent pricing and reliable dumpster rentals. Our goal is to ensure that you have the right size dumpster for your project, avoiding the need for additional rentals or unexpected expenses.
When considering the cost of a dumpster rental, it's essential to factor in any additional fees for drop-off and pick-up. Some companies may advertise lower prices but add hidden charges for these services. With YellaBird, you can trust that the price we quote is the price you pay, with no surprises or hidden fees. We prioritize clear communication and transparency in all aspects of our service.
Expert Guidance for Dumpster Placement
Determining the ideal location for your dumpster is a crucial step in ensuring efficient waste disposal. YellaBird Dumpster Rentals provides expert guidance on dumpster placement to help you make the best decision for your project in Valdosta. Here are some considerations to keep in mind:
On-Site Placement: Whenever possible, it's best to keep the dumpster entirely on your property during the rental period. This ensures compliance with city regulations and minimizes any potential inconvenience to neighbors.

Driveway Placement: For residential projects, placing the dumpster in your driveway is often the most convenient option. It allows easy access for loading and ensures a clear path for your work crew. In most cases, placing the dumpster in your driveway does not require a permit.

Street Placement: If placing the dumpster on the street is necessary, you may need to obtain a permit from the appropriate building permit office. YellaBird Dumpster Rentals can assist you in securing the required permits and making the necessary arrangements to comply with city regulations.
Our team is dedicated to providing personalized assistance and ensuring that your dumpster placement meets all necessary requirements. We understand that every project is unique, and we strive to find the most suitable solution for your specific needs.
Planning Ahead for Your Dumpster Rental
Renting a dumpster requires careful planning to ensure a seamless waste disposal process. By preparing ahead of time, you can avoid unnecessary delays and ensure that the right dumpster size is available when you need it. Here are some steps to consider when planning for your dumpster rental in Valdosta:
Clear the Area: Before the dumpster arrives, clear a designated area on your property to accommodate the dumpster for the duration of your project. Ensure that the area is large enough and that there are no obstacles that could hinder access.

Prepare the Debris: If possible, prepare the debris or waste for removal before the dumpster arrives. This can involve sorting and organizing materials, removing any hazardous substances, or breaking down larger items for easier disposal.

Check Permit Requirements: Determine if any permits are required for placing the dumpster on the street or in a public area. YellaBird Dumpster Rentals can assist you in obtaining the necessary permits and ensuring compliance with all regulations.

Ensure Safety: Prioritize safety by providing necessary equipment, such as gloves and back supports, for handling debris during the rental period. This will help prevent accidents and ensure a smooth waste disposal process.
By following these steps and planning ahead, you can streamline your dumpster rental experience and ensure a successful completion of your project. YellaBird Dumpster Rentals is here to support you every step of the way, from selecting the right dumpster size to providing prompt delivery and pickup services.
Testimonials: What Our Customers Say
"The team at YellaBird is very responsive and professional with their same-day service. I highly recommend them for all of your Dumpster rental and Junk Removal needs!" - Brianna Ryals
"YellaBird Dumpster is a company that cares about its customers. Very accommodating, responsive and great customer service. The dumpster was perfect for my fence removal project! I would use this company again and again if needed." - Anthony Restivo

"Had a great experience with YellaBird. My husband and I did a kitchen remodel and cleanup of old junk From the beginning, they reached out and made sure delivery was set for day of and did their best to place it where it was requested by renter. There was initially going to be a slight delay due to the crazy storms happening at the time, but they communicated and accommodated as well as were ready to extend the rental to meet our needs. Unit was in excellent shape and we filled that baby right on up lol. Prices were the best I could find in the local area. 10/10 will be using them again for our next project/cleanout." - Joy King
Contact YellaBird Dumpster Rentals
When you need reliable dumpster rental services in Valdosta, GA, YellaBird Dumpster Rentals is here to help. We pride ourselves on delivering exceptional customer service and providing cost-effective waste disposal solutions. Contact us today for a free quote and let us assist you in finding the perfect dumpster for your project.
Our team of experts is ready to answer any questions you may have and guide you through the dumpster rental process. Trust YellaBird Dumpster Rentals for all your waste disposal needs in Valdosta and the surrounding areas.


Nearby Cities in Our Service Area:

Remerton, Georgia
Adel, Georgia
Sparks, Georgia
Hahira, Georgia
Nashville, Georgia
Quitman, Georgia
Dasher, Georgia
Lake Park, Georgia
Lakeland, Georgia
Ellenton, Georgia
Tifton, GA
Need help choosing the right service? Give us a Call: (229) 230-3415
We take just about everything
Some examples of the junk we haul away include:
Garbage Removal


Foreclosure Clean Outs


Mattresses

Construction Waste Removal


Yard Waste Removal



Trash Removal
E-Waste Removal



Furniture Removal

Tires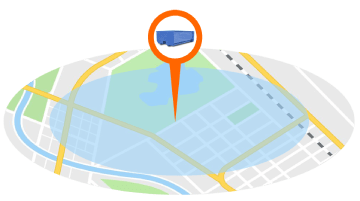 YellaBird Dumpster Rentals Service Area
To Valdosta, GA, and nearby areas, we offer flexible and convenient delivery. Give us a call at (229) 230-3415 to find out how we can make your life simpler with cost-effective and dependable dumpster rentals now. Our team can often accommodate requests outside of our typical service region. Click below to see our service area.
View Service Area